How it all
works

(in detail)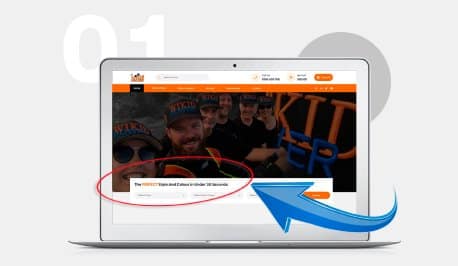 Find Your Ideal Hat
Choose from our catalogues, or use our Hat Finder Tool. For something completely a cut above the usual, give us a call on (07) 3124 0270 for more information.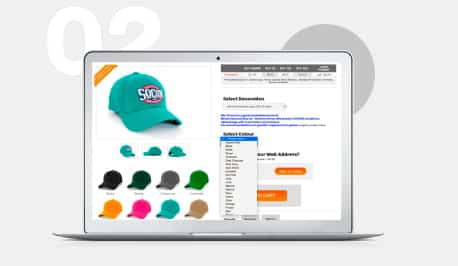 Create Your Order
Select your colours, sizes and upload your logo. You can specific dates and any particular requirements you have.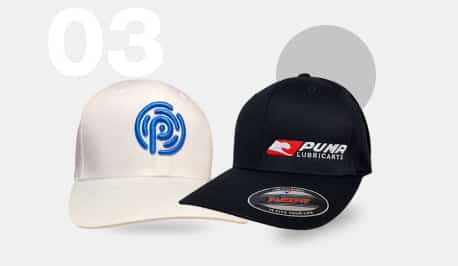 We've Got It From Here
We work on your order. You'll see how it looks before we go ahead with full order, and you can make any changes or additions. No worries, no fuss.
FIND YOUR IDEAL HAT
Easily find the perfect hat in your company or team colours using our exclusive custom Hat Finder tool on the home page, or by browsing through our extensive catalogues, filtering the results as you go. For a more personal service, call us on 1300 428 766 (1300 HATSONLINE), or make an Online Enquiry.
Supply as much detail as you can about what you need, have your logo ready, so your account manager can sort out the best options for you in a flash.
DISCUSS YOUR REQUIREMENTS
Whether you order directly online with us, or request a quote, we understand that every client has different requirements. So before we start on your order or enquiry, it's important that we know exactly what you're after, by discussing your requirements. We will provide a mock up design of your cap, to ensure we have things like logo colour, position, size, correct hat style/colour, due dates, all correct before we proceed.
LET's GET STARTED
Once our T's are crossed & i's dotted, we'll get started on your order. You'll be provided with a proof or sample image of your embroidered, or printed logo. Colour codes & logo sizes, where it's applicable, will be displayed at this point. Here you can request any changes, but if it all looks good, you will approve your full order to be completed. we'll let you after a couple of days, when we expect to have your order ready for shipping.
WE'RE NEARLY DONE
Your order is now ready for shipping. We'll pack it up neatly and securely, and get it on the next available dispatch with Australia Post, or one of 'the big 3' couriers such as Star Track, TNT, or Toll so you can be comfortable with a professional delivery service.
NOW WE'RE DONE
Expect to hear from us shortly after you receive your order. We'll be asking you if you're happy with everything, and fixing things if you are not. It's that simple. We are here for the long run, so happy customers are our greatest reward.
How Placing an Order With Us Works
When you find an item you like, you can easily order this with us.
Payment is required in full prior to production or dispatch of your order, and can be made in several ways…..
All credit card facilities are securely processed with EWAY. 

Credit card (ONLINE):
Fill in your card details at the checkout point when placing your order, or go your "MyAccount" page, and click the "Pay Now" link attached to your order.
Credit Card (BY PHONE):
Call: 1300 428 766  We process all transactions personally using a secure facility provided by Westpac Bank in accordance with their guidelines and security measures.  
Bank Deposit:
Hatsonline
BSB: 034 089 (Westpac)
A/C: 137 577
Paypal:
Either select the Paypal option at checkout, or visit www.paypal.com.au. use  the "Send Money" link and pay to service@hatsonline.com.au using your invoice # as a reference.
To get a quote for a particular product please use the Custom Design Quote page.
If your desired item can't be found, please contact at sales@hatsonline.com.au